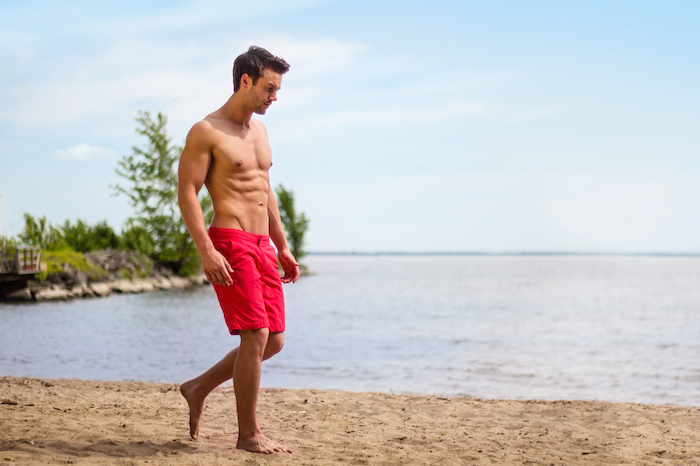 Men's swimwear appears to be getting renewed attention this season, with more emphasis on resort wear quality and design.
A great brand we have had a chance to review and test out is Boto. This Canadian company has cracked the code for pool-ready shorts that easily transition to poolside entertaining. Masculine nylon fabrics, clean lines, and a classic silhouette make for a timeless look and attention to quality and detail ensure they actually last a long time.
The full mesh lining, dressy cut, and smart colorways mean that these swim trunks can be worn comfortably as casual shorts out of the water as well as in. The button closure, zip fly, and on-seam side pockets reinforce the wide-ranging functionality of these comfortable shorts. The zipped rear pocket adds in-water security for keys or other personal items and an interior drawstring adjusts the waist.

The Boto fit is likely spot-on for most men. While the images used here may reflect the way us gentlemen might like to see ourselves, the reality is often a bit less gym worthy. So, it's nice to see that the trim, straight-through fit of the shorts is actually sized to a realistic standard that should actually compliment most guys. Length-wise, there are two options, 6.5 inches, which we prefer, and 8.5 inches for taller men or those who like board shorts.
One of the things we like the most about Boto swim trunks is that they are thoroughly modern in construction and design while at the same time reference the French Rivera, circa 1950. There is a hint of retro summer influence, but not so much as to seem forced.
Pull it all together and you've got a great – and stylishly practical – Father's Day gift idea. And, if you think you would like to get yourself a pair or two, go for it. We won't tell anyone.